The 5th Annual "With Grace" Run/Walk/Roll went off with a bang at 8 am at Kailua Beach with a record 270 registrants making their way through Lanikai Loop. At the starting line, race coordinator, Julie Hess, stood on a cooler to thank the participants and reminded them what they were supporting – the race for a cure for ALS. After the short talk, husband Steve Hess, sounded off the horn to start the race. While young and old ran the course, many families pushed babies on strollers and pets also took off with their humans.
           Shaun Brewer showed up in his power wheelchair with his wife, Renee, and friends from Ewa Beach.  They are regular participants of the race.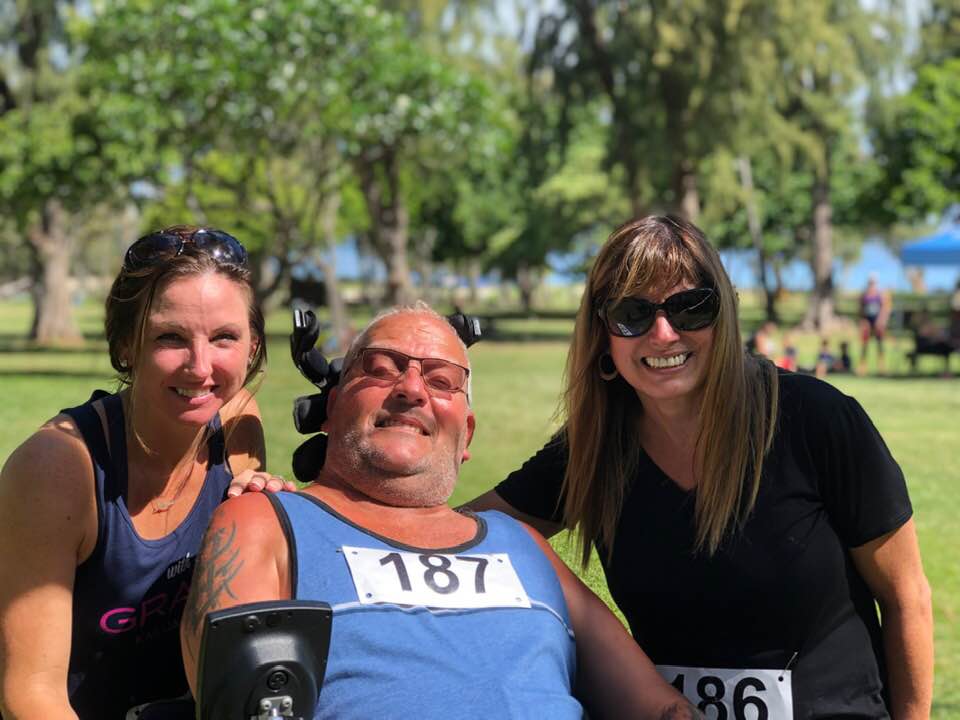 Julie's friend, Jeff Madelon, was stricken with ALS a few years ago. Jeff and Maegan have a daughter, Grace, after whom the race is named. Proceeds from the race are donated to Project ALS, a mainland organization dedicated to research for a cure.
           The race depends on local Kailua businesses, community, and friends for support.