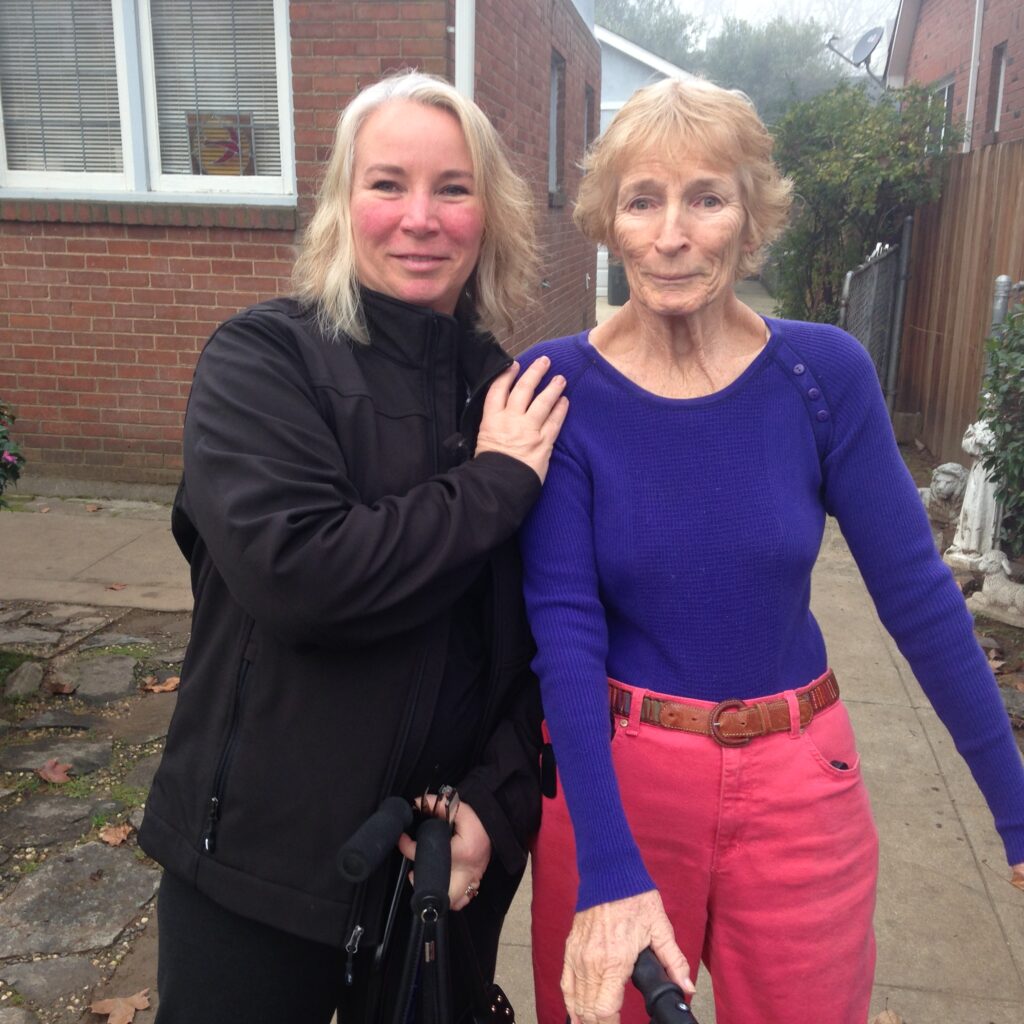 In 2015, Rita's mom, Patricia, started experiencing slurred speech and progressive weakness. Living in Hawaii while her children were in the mainland, Patricia kept her health concerns to herself. When she could no longer keep it a secret, her disability had gone much further along.  When they learned, Rita and her siblings flailed around in shock. Eventually, they were able to negotiate among themselves the best way they could care for Mom, considering many factors, not the least of which was Mom's best interest. After only three short months, Mom slipped away in a roomful of love and devotion, her dutiful children surrounding her bed.
A year after Patricia died, Rita faced a medical issue herself that would spin her world around, but during which she was able to confirm deeply-help beliefs as well as adopt new ones. She was diagnosed with breast cancer.
When I met Rita in 2018, she was living with her husband, Joe, and fur baby, Buddy, in her mom's house in Kailua. I had never met her mom, but through Rita's telling, I felt I understood what they all went through. And as a breast CA survivor of 20+ years, I found myself retracing my own personal journey as I listened to Rita tell of her own. Rita had then become part of a small group that met to write a book on lives with our love ones who had ALS.
Around the time we began our writing group, Rita had already begun writing on her journey with breast cancer, intending to publish. And now, the book has become a reality.
"Leaving me Breastless: A Journey of Grace, Listening, and Trust" is the story of one Rita Melville Alarcon who has faced the possibility of Death and created a decidedly unique path of challenging it and going on with her life. The chapter, "Loving Ourselves, Letting Go, and Trusting," piqued my interest, finding a message there that resonates with every human being. At some point in life, especially those who provide care for loved ones, one comes into conflict between service and self-care. In "Loving…," Rita writes: "Don't I deserve to know that I am on my side, and can trust myself to care for myself as best I can? And, that I can look myself in the eye without looking away?"
This thoughtful and intimately personal book is now sold on Amazon. https://amazon.com/Leave-Me-Breastless-Journey-Listening/dp/B08dv7nvf6 . Rita can also be reached at www.ritamalarcon.com or through Instagram @yogaritain808.