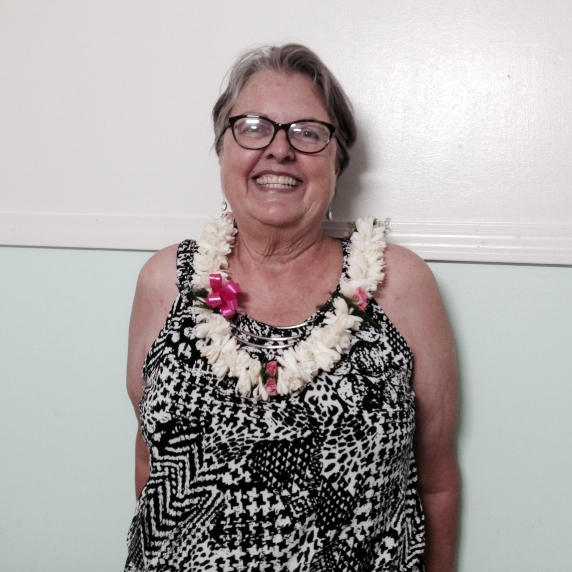 Katherine O'Connor
Katherine is a retired State
 of Hawaii Social
 Worker/Case Manager for the Department of Health Developmental Disabilities Division. She has been instrumental in the care of her youngest brother for the past 15 years after his ALS diagnosis and helps educate newly diagnosed patients and their families.
 She volunteers at events of the Muscular Dystrophy Association (MDA) and the Next Step Shelter for the homeless.
 She currently serves as President of the local Make Today Count (MTC), a national cancer support group. Previously she has served as Vice President of Hawaiian Ocean View Estates Community Association and helped

with their fundraisers. She also assisted her husband with his moving business. Ms. O'Connor is an advocate for the National ALS Residence Initiative.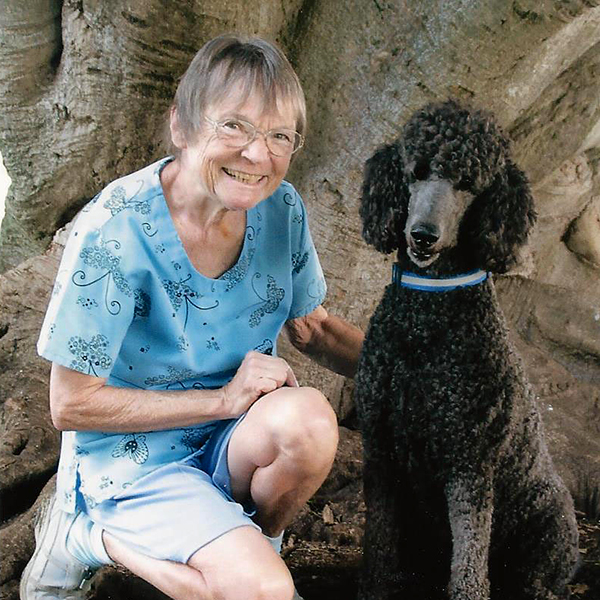 Ronaele Whittington, D.S.W.
For twenty years, Ronaele owned and operated her clinical practice, Social Work Associates, Inc. She also founded and operated the non-profit organization called Total Health, Inc. and served as bookkeeper/partner in her husband's construction business. In the past, Ronaele served as an elected board member to the National Association of Social Workers in Washington, D.C. Local board memberships included PARENTS and Hawaii Association of Family and Consumer Sciences.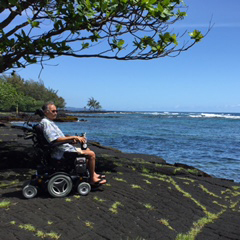 Robert Lundy, USMC Ret., BSEE
Bob graduated from Hilo High School on the Big Island of Hawaii. He is a Veteran in the United States Marine Corps and was working with the Federal Aviation Administration (FAA) when diagnosed with Amyotrophic Lateral Sclerosis (ALS). He graduated from National University with a BS in Aviation Management and shortly afterwards went to work for the FAA as a Radar/Automation technician. He went back to school and received a BS degree in Electrical Engineering after which he moved back to Hawaii to manage maintenance operations for the FAA at the Kailua Kona Airport.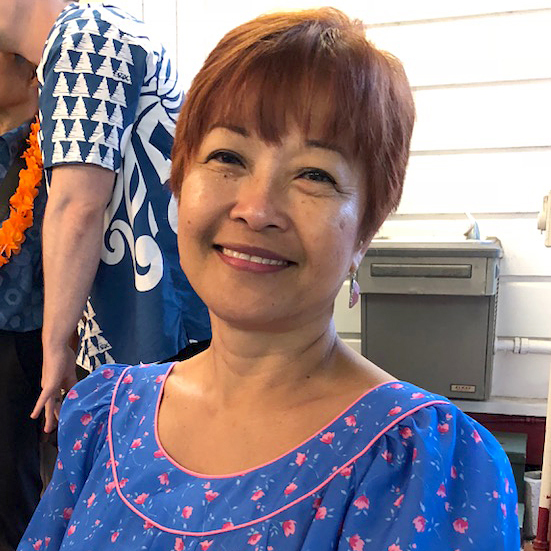 Divina Telan Robillard, BSN, RN, MPH
Debs has always been a nurse-educator since graduation from college in 1976. She taught at the Kapiolani Community College for 7 years until resigning to be her husband's fulltime primary caregiver. Her husband, Professor Britt Robillard died in the summer of 2015 from complications of the ALS he had for 31 years. Debs has been involved with the cause of ALS families since she and a colleague started MDA ALS Support group in Hawaii in 1998.  She also volunteers for the UP Alumni Association where she served as President in 2010-12. She is also a member of the Philippine Nurses Association-Hawaii and the Filipino Association of University Women. Currently, Debs is a freelance writer and blogger.