The Vietnam War, also called the Second Indochinese War, was the longest war in United States history. That era was also a very divisive time in the United States, as well as through much of Europe and Australia. Many veterans didn't return to parades down Main Street, didn't receive the proper amount of recognition for their service, or were the focus of much protest. These veterans would come home to a country divided over the debate about the war. Many of them had trouble readjusting to civilian life.
According to the U.S Department of Defense, over 8 million U.S troops served all over the world during Vietnam. Of these 8 million soldiers, sailors, airmen and marines, over 58,000 of them died in-theater. Today, the Veterans Administration estimates that there are more than 6 million Vietnam veterans living in America and abroad, along with 9 million families of those who served during this timeframe.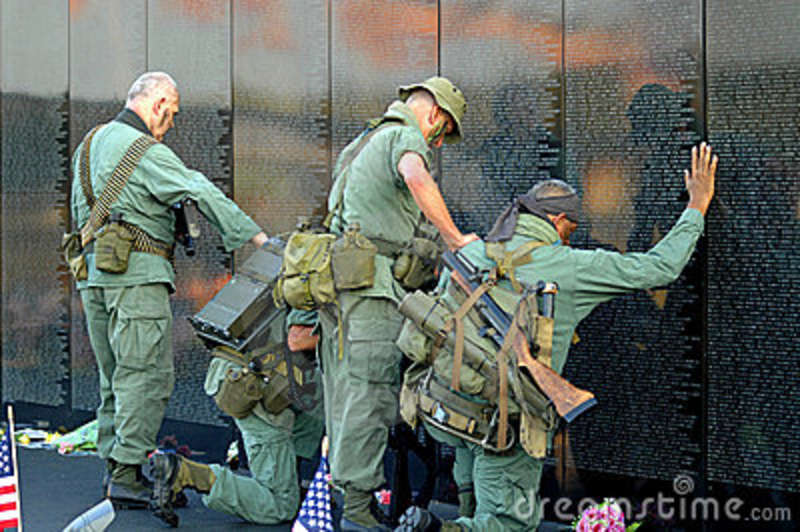 While many people still viewed the war as wrong, public sentiment towards the veterans has become less negative. Society has now begun to accept that veterans of that war were only doing their duty to their county. Nowadays, many Vietnam veterans are finally receiving recognition for their service, including recognition of their place in history in the commemoration of a National Vietnam War Veterans Day.
Three US Presidents were instrumental in gathering the country's increasingly positive sentiment into the institutionalization of the National Vietnam Veteran's Day. The US 43rd President George W. Bush signed into law the National Defense Authorization Act of 2008 designating the Defense Secretary to develop a program to commemorate the 50th anniversary of the end of the Vietnam War.  In 2012, the 44th US President Barack Obama officially inaugurated this Commemoration at the Vietnam Veterans Memorial in Washington D.C. on Memorial Day, May 28. In 2017, The Vietnam War Veterans Recognition Act was signed into law by 45th President Donald Trump, designating every March 29 as National Vietnam War Veterans Day.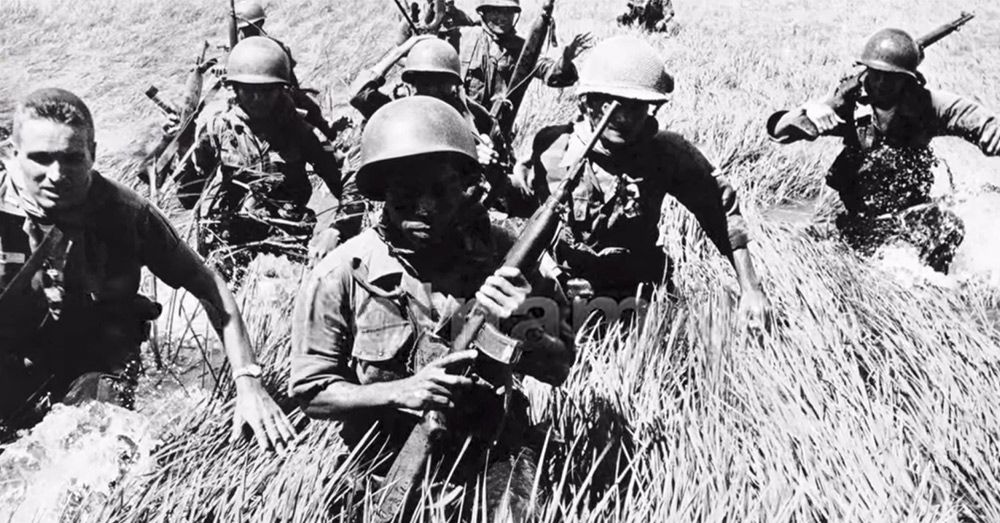 March 29 is a fitting choice for a day honoring Vietnam veterans. It was on March 29, 1973 that the United States Military Assistance Command, Vietnam (MAGV) was disassembled and also the day the last U.S. combat troops departed Vietnam. In addition, on and around this same day, Hanoi released the last of its acknowledged prisoners of war.
What makes celebrating veterans of all wars, especially those who served during the Vietnam War, particularly salient for those of us in the ALS community?
It is a tragic commentary on life that several studies have concluded that military veterans are twice as likely to be diagnosed with ALS.
It was once thought that increased incidence of ALS was limited to veterans of Vietnam and the first Gulf War, but it's now striking Enduring Freedom vets who served in Afghanistan at the same rates. It appears it doesn't matter which era the veterans served, from World War II through the Gulf War and even in peacetime. In fact, the evidence is so convincing, the Department of Veterans Affairs have assumed in 2008 that a veterans' ALS is automatically service-connected. Under the regulation, the VA presumes that ALS in military veterans was incurred or aggravated by a veteran's service in the military. As a result, veterans with ALS and their survivors are eligible for "service connected" benefits.
To help track ALS in the veterans community, the VA established a registry to identify cases of ALS in military veterans. From 2003 to 2007, the registry identified more than 2,100 veterans with ALS and has supplied data vital for ALS research. Despite this, there's a surprisingly low amount of awareness of the disease among the veteran community, just as in the general population.
Here in Hawaii, veterans with severe ALS have yet to have a designated longterm care home providing dignified specialty care for ALS. The state has only one vent-approved facility that contracts per individual veteran to be admitted. It is primarily a skilled nursing facility with vent-capability. I have visited with three veterans with ALS in the past 5 years in this center because their families couldn't care for them at home. Once their severe disability requires assisted ventilation, their primary caregivers (usually their spouses) are unable to care for them properly at home, as this level of care requires 24/7 attention. VA is able to provide them with home modifications to make the lifting and transfer less burdensome. However, the 24-hour coverage is severely stressful. Proper care for veterans with ALS is also one of the compelling and urgent reasons why we are advocating for an ALS Residence in Hawaii.
Thus, when we celebrate National Vietnam War Veteran's Day on Monday, let us not just fly flags over our porches. Let's show our aloha to them and other veterans from different wars for their service. Let's also be aware that having left the pain of war on the battlefields they fought in, does not necessarily insure there won't be any other battle in the future. Death by ALS may face them in another kind of battle theater!
To all Vietnam War veterans and families, we salute you and thank you for your service!
(Author's note: I am grateful for information from ALS Association and https://www.vietnamwar50th.com/about/national_vietnam_war_veterans_day/ for completing this post.)