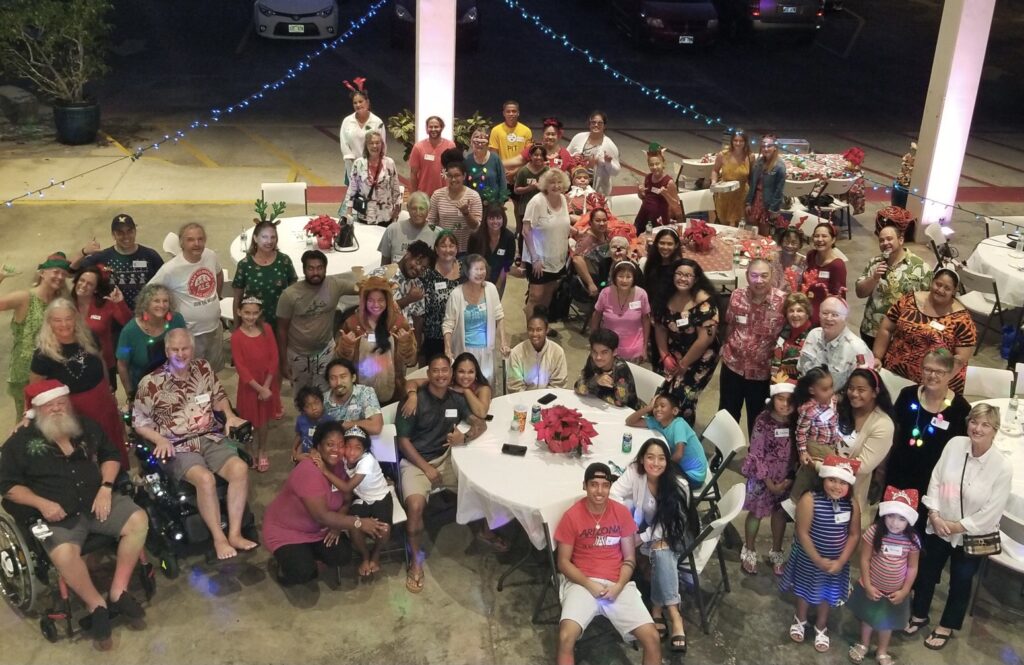 We look back with fondness to the time when we were able to gather to celebrate May as OUR month. This coming May is the second during this time of Covid pandemic. Hawaii, like most states in the continental US is still under restrictions for public health security. Thus, our normally highly participated celebratory events are going to be just as quiet like last year's. However, our efforts at bringing awareness to the community are no less robust and has been more creative as we continue to use alternative social and interactive media, in this, The Age of Pandemic.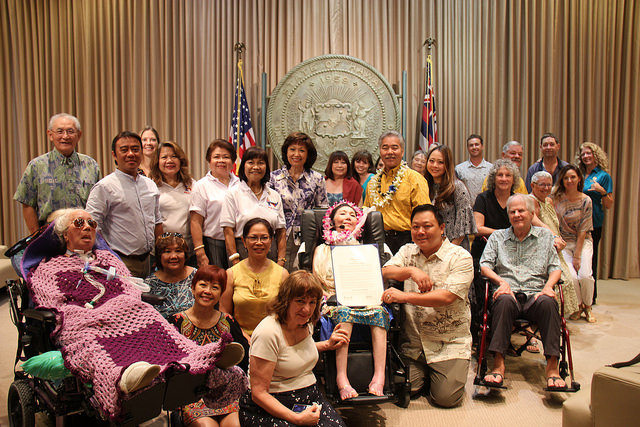 To begin the month of celebration, we usually engage our leaders to encourage our island communities to join the festivities. ALS Association's staff is currently arranging to have Mayoral Proclamations in the neighbor islands. The individual proclamations shall be posted on this website on the day(s) they are received. On May 3, we shall post Governor Ige's Proclamation. In the previous years, Governor Ige set the tone of the month's festivities by reading the Proclamation at the Hawaii State Capitol Ceremony Room in front of many supporters in attendance.
On May 14, Friday, ALSFH will be present "ALS and Medicare" to a group of volunteer Medicare reimbursement specialists of the Hawaii State Health Insurance Program (SHIP) via zoom, 10:45-11:45 am. Program Director Wanda Anae- explained that most of the volunteers need to be aware of the disease process since ALS patients require Medicare as soon as 6-months, post-diagnosis.
Through Hawaii Nurse Advocates and Mentors, Inc (HiNAMI), care home operators will be participating in two 1-hour sessions on "Knowing ALS" and "Care of ALS Patients" via zoom on May 22, Saturday, 1-3pm. Participants will receive credit for this continuing education inservice required for their practice from Bea Ramos-Razon, Founding President/CEO of HiNAMI who organized this event with ALSFH.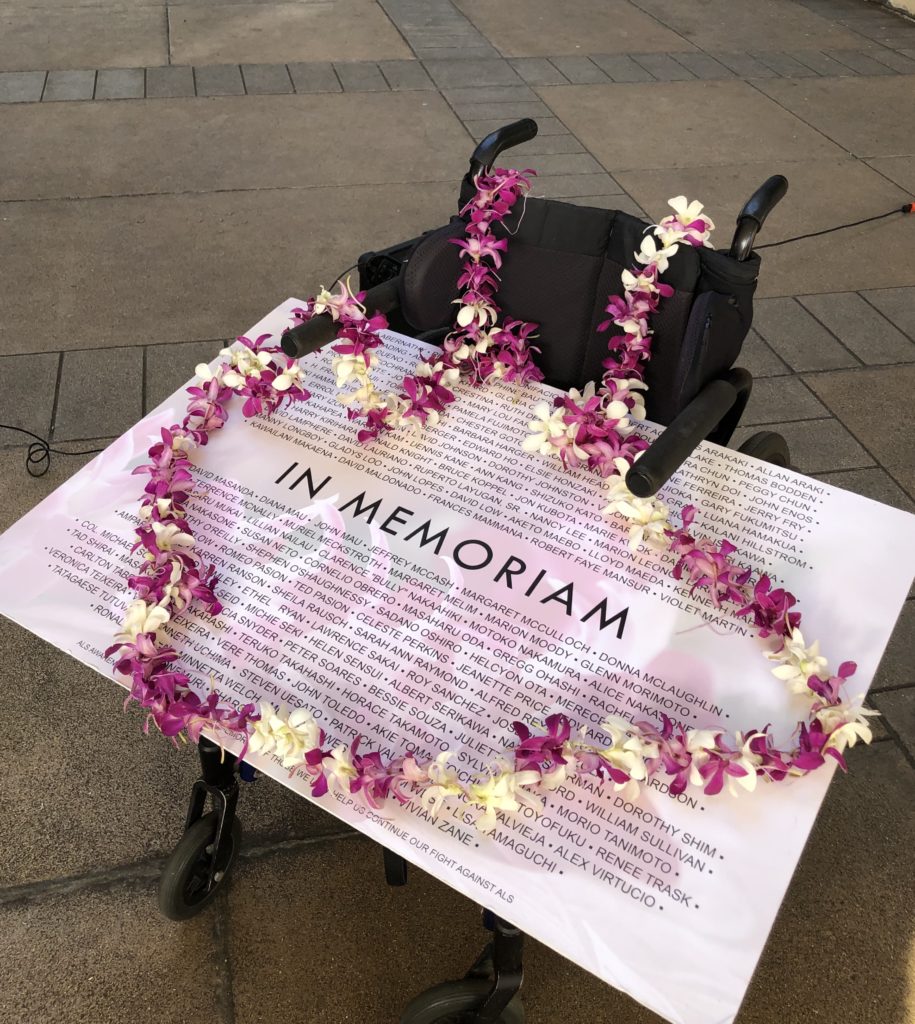 On the last Friday before Memorial Day, May 28, two events will be held. "Mahalo, Hawaii!" sign-waving will happen at Hawaii State Capitol curbside from 4:30-5pm. We welcome everyone who wants to participate in this event. Be prepared to wear mask and socially distance within clusters of ten. Later that evening, we shall premiere "Lei of Remembrance 2021" video on YouTube with time still to be arranged. As before, this final tribute of the month shall honor those who passed with ALS since 1998 when MDA started collecting this data. ALSA has taken over this valuable responsibility since 2015.
As May is just turning around the corner, ALSFH would like to thank all service providers in the country who have given mightily and unselfishly so that Hawaii residents with ALS and their families can live more decently. We specially thank those within our borders – ALS Association-Golden West Chapter and ALS Ohana – who are unstinting in performing their mandates to serve our people.
Lastly, we humbly thank all those – within and beyond our borders – who have supported, and continue to support, our ALS Community by donating their valuable time, money, energy, and other resources. You are the reason we have moved further in understanding ALS and the quest for a cure. You are instrumental in clearing the way for ALSFH efforts and sustaining them, to create an ALS Residence for the pALS of Hawaii!
May you all receive blessings, a thousandfold!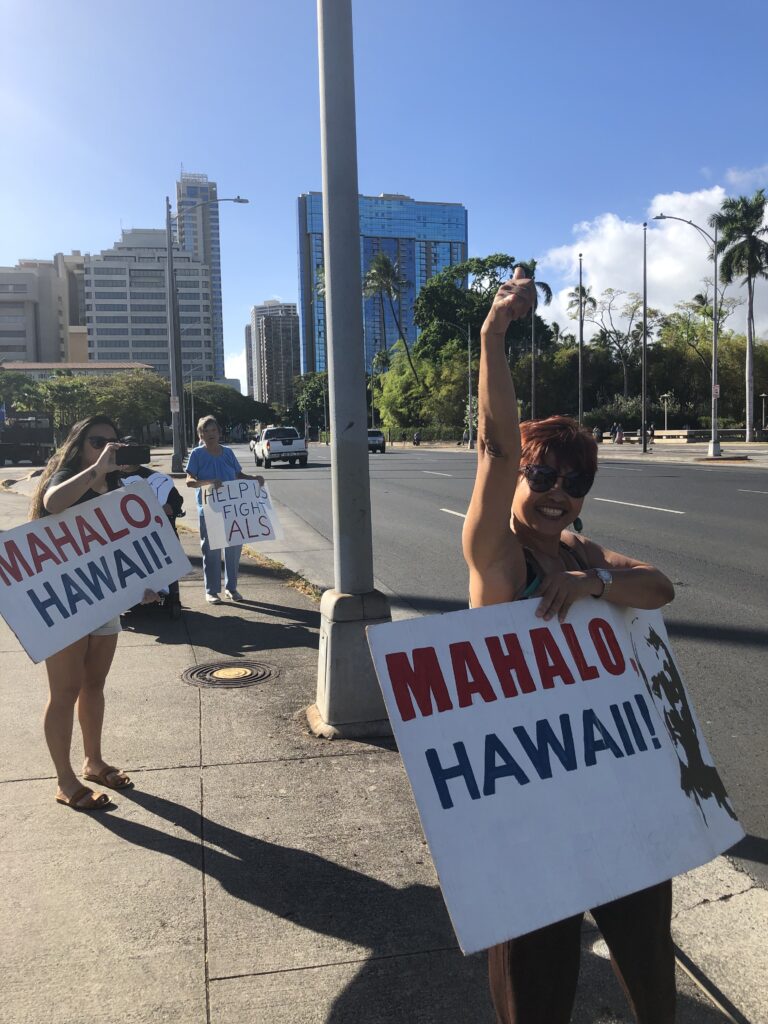 We look forward to another month of May when we will once again be able to declare our support for the ALS community in the rooms and halls of our public buildings and our streets, with renewed vigor and commitment, without doubt or hesitation!