July 23, 2019, Kailua, Hawaii. Last Saturday, July 20, 2019, The St. John Apostle and Evangelist (SJAE) Parish in Mililani staged its first ever Health and Well-being Fair at the Kipapa Park grounds. The fair was organized by the parish's Health Ministry Committee, ably led by retired nurse Bonnie delos Santos.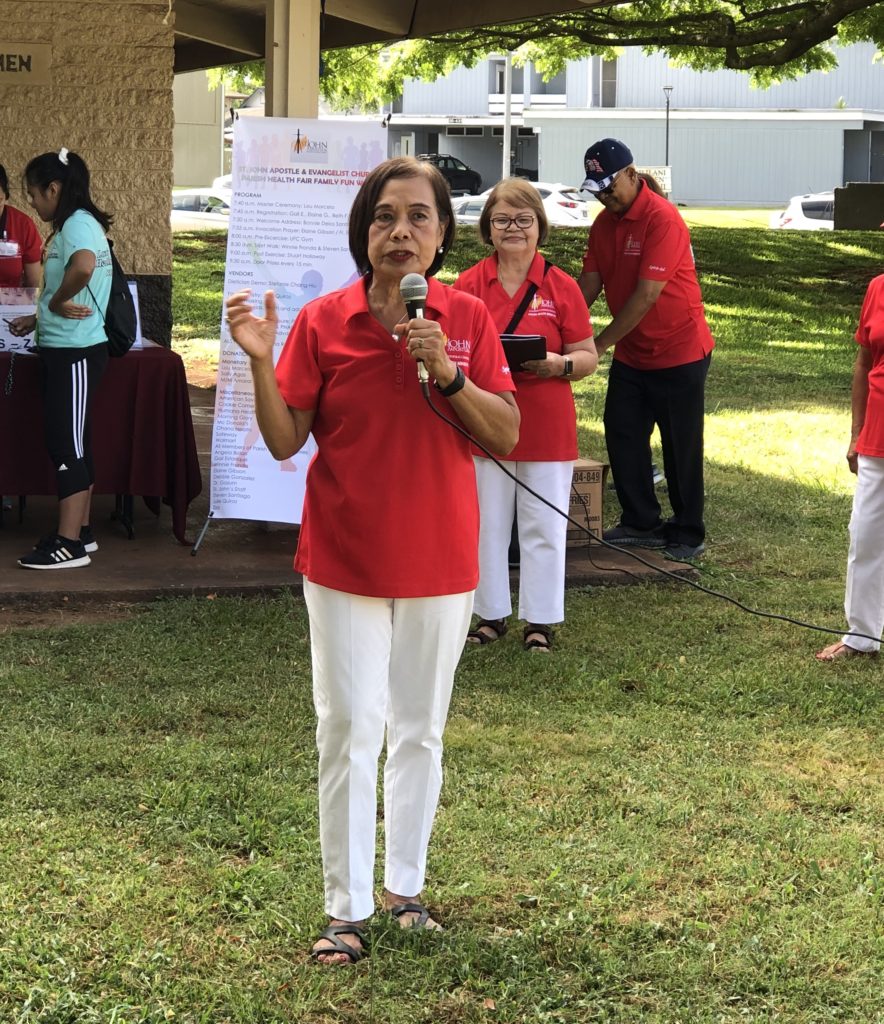 After the invocation and warmup Tai Chi exercises led by a community volunteer, Wini Fronda of Humana and parishioner Steven Santiago led the walk around the park perimeter. It was a gorgeous sunny morning and the park's two tall mango trees and one avocado tree attracted the attention of the walkers, who looked up longingly at the fruits still up in the trees, while avoiding those already cracked open on the ground. The walkers were enjoined to complete at least two of three rounds the committee suggested.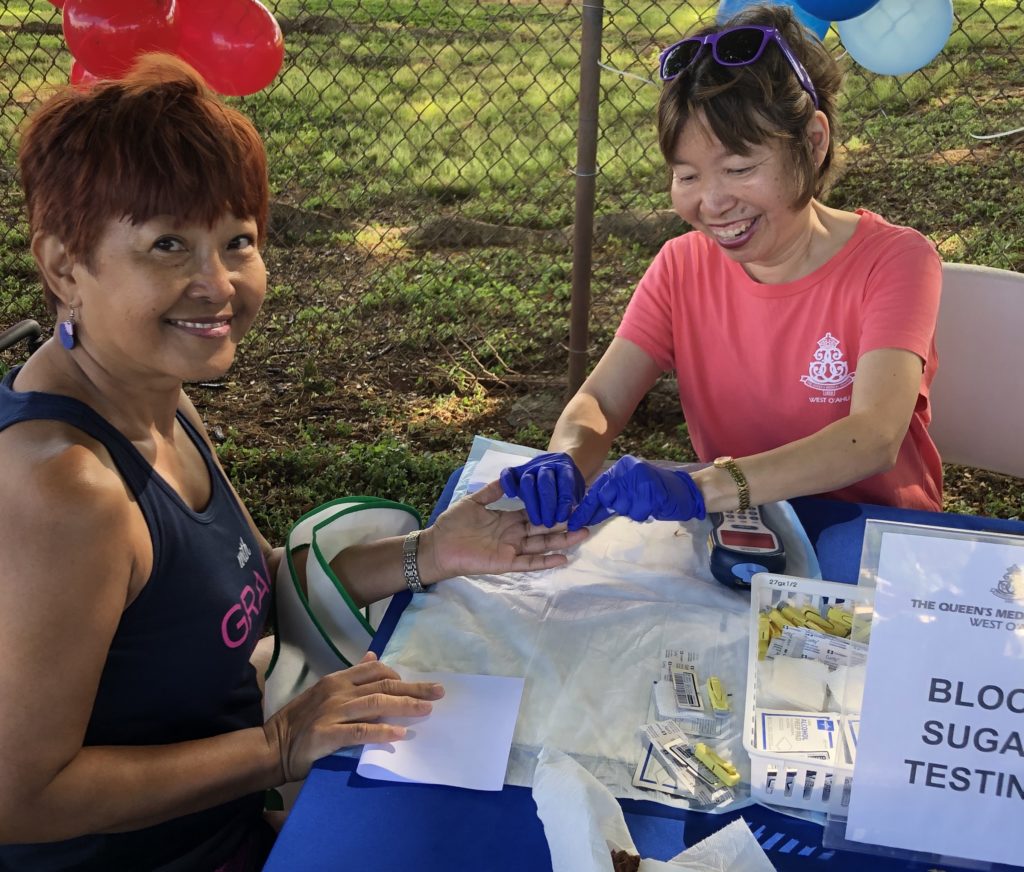 On one corner of the park under the canopy of a big monkeypod, several vendors attracted the crowds with their messages and give-aways. Raffles for donated prizes were drawn every 15 minutes. ALSFH occupied a display table courtesy of the SJAE committee. Divina and granddaughter, Tennille "Tiki" Kaaihue, a frequent volunteer (and "voluntold") for ALSFH, were on hand to distribute brochures and answer questions.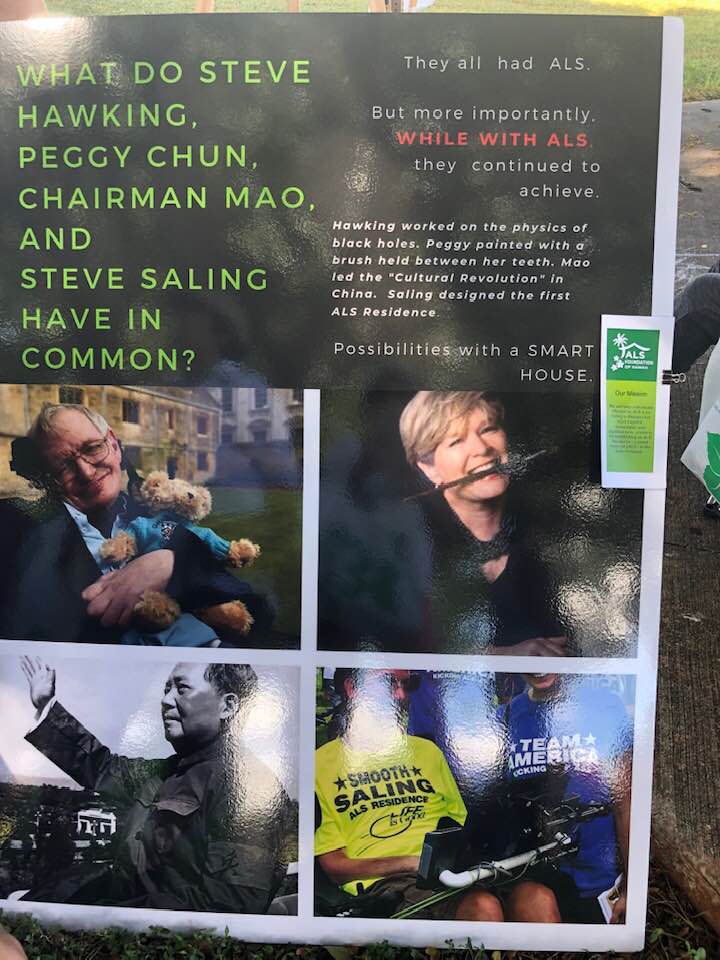 Among the helpers for the fair was the Philippine Nurses Association of Hawaii (PNAH) which provided helping hands at the first aid station. PNAH nurses also conducted blood pressure screening and answered health-related questions. Lou Marcelo, a member of PNAH, was the energetic emcee for the fair, which ended around 11 am.