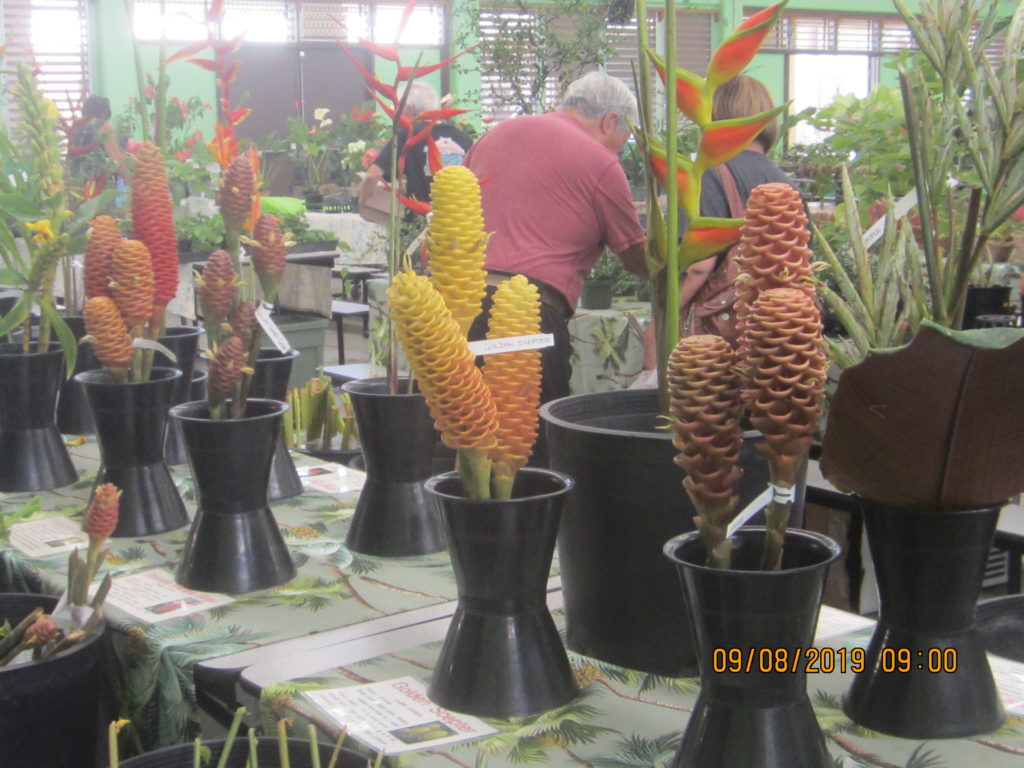 September 14, 2019, Honolulu, HI. The Oahu Nursery Growers Association (ONGA) once again has proven that it not only plants flora and foliage, it also plants goodwill in the community. The 8-member hui of nursery growers holds an annual plant sale from which it donates a portion of the proceeds. At this year's event, on September 7 (Saturday) and 8 (Sunday), 2019, ALSFH was its designated beneficiary. The weekend sale was held at the Washington Middle School cafeteria on S. King Street.
During the sale, avid collectors of exotic plants as well as ordinary plant enthusiasts lined up as early as 7 am to get the best choices. On Saturday, Ken Ching, retired USDA Plant Inspector and early ALSFH supporter, led volunteers Darlene Dumlao, Tiki Kaaihue, Micah Keoho, and Sarah Balai in assisting customers with their plant purchases and talking to them about the ALSFH mission. The following day, Ronaele Whittington and her team of volunteers led by Alexa-Rae Telan, Karly Acosta, Tiki Kaaihue, and Alyssa Masaquel took over customer support and information dissemination.
Prior to the sale, Scott Wilson, owner of Plant Hawaii Nursery and this year's sale coordinator, remarked that ALSFH mission "…is close to home for our extended families and (so) we will do our best." He also said that working with ALSFH "…can be a project for us to continue (working on)."
Mahalo nui loa, ONGA, volunteers, and plant enthusiasts who eagerly joined the sale and thus, became part of our mission by donating to our cause.