May 11, 2019, Honolulu, Hawaii. Last Friday, May 3, a group of community supporters attended the Governor Ige Proclamation of May as ALS Awareness and ALS Families Appreciation Month. This was the biggest group thus far in the five years of celebrating May as ALS Month in Hawaii. For the first time, the Lieutenant Governor substituted for the governor who was not available that day. LG Josh Green is not new to ALS families concerns. ALSFH Board members Whittington, O'Connor, and I met with then Senator Green last year to acquaint him of the ALSFH and its mission, the newer of the two local ALS-specific organizations.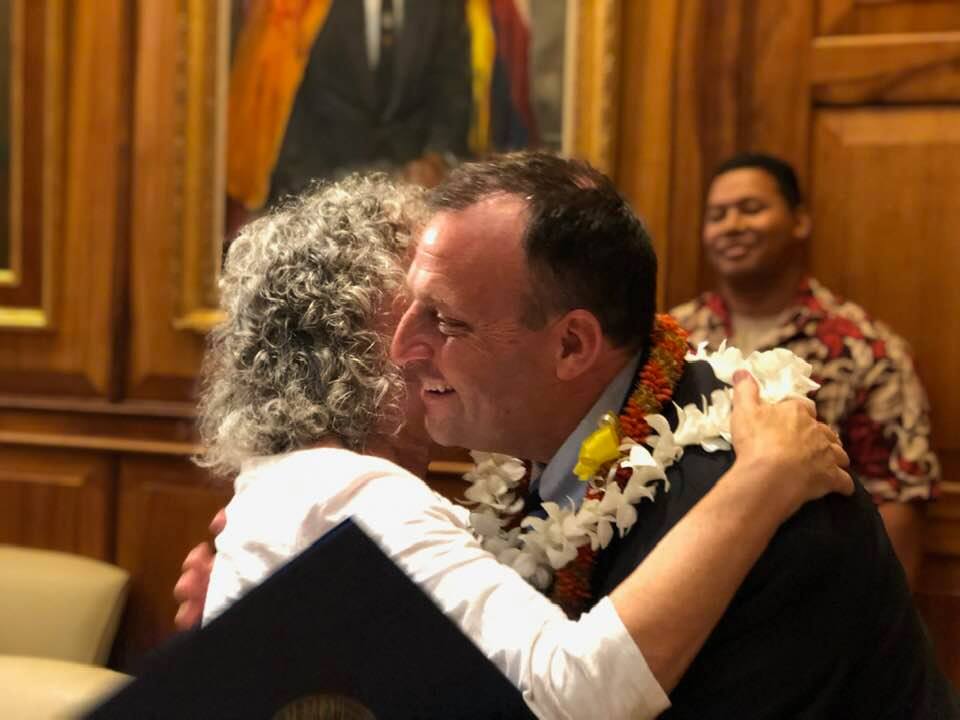 Sandy Repczynski, caregiver to her husband John, offered the lei to LG Green who then welcomed the group and talked of his personal experience with ALS. His aunt died with the disease when he was in medical school. After reading the proclamation, Green presented the Proclamation to pALS, Risati Fuimaono, a pALS who has had the disease for 11 years.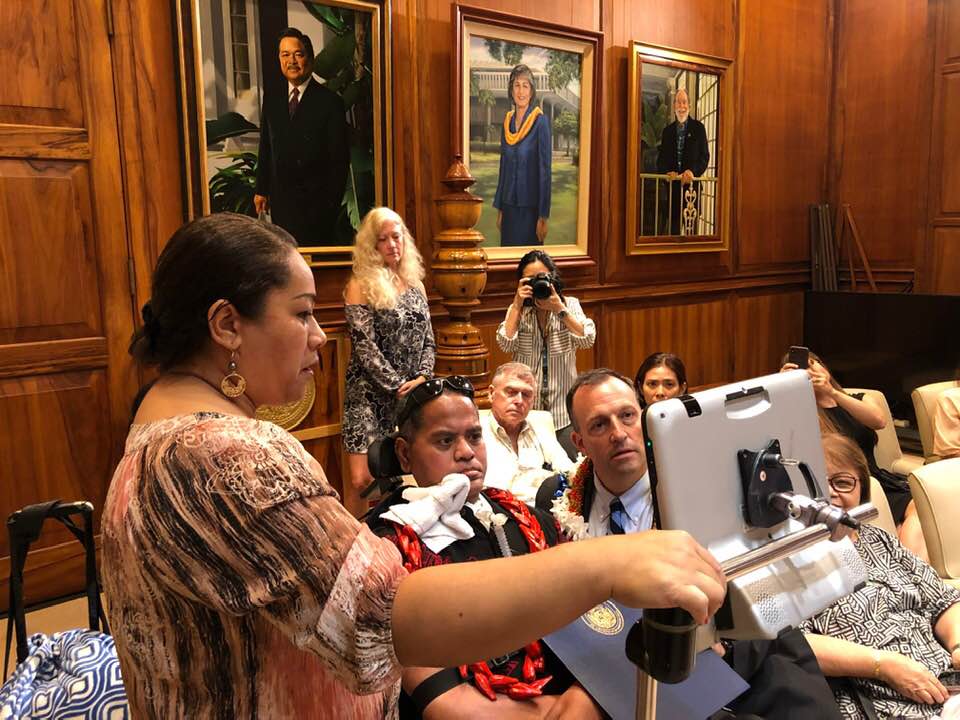 Risa Fuimaono was a gainfully employed father to two young children when he was first diagnosed with ALS. His wife, Mona, was then pregnant with their third child. Every year during Proclamation, a representative of the community – usually a pALS – delivers the response. Risa read his response using his mechanical voice. Risa is currently paraplegic and breathes with ventilator-assistance. The morning of the event, his wife, Mona; sister, Tua; and niece, Christine, accompanied him to the event.
In his response, Risa pointed out the need of people with a disability ,like himself who live in public housing, for easy access. He and his family currently live on the second floor of a city-owned housing complex in Kalihi. He also talked about the need for an ALS Residence to provide specialized care for longterm residents and short-term respite for family caregivers. He also appealed to Hawaiian Airlines through the LG for assistance in reducing travel costs, pointing out that pALS like him need to travel with a group of caregivers indispensable for safe 24/7 care.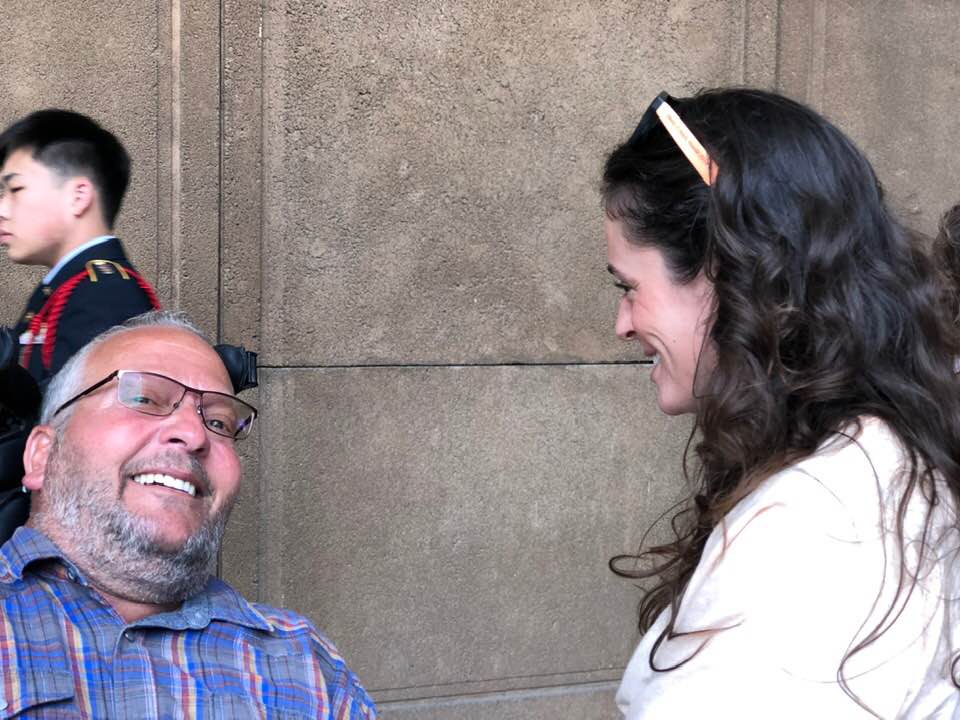 In attendance at the Proclamation were representatives from other ALS families- both current or past, Philippine Nurses Association-Hawaii, ALS Ohana, ALS Association Golden West, Muscular Dystrophy Association-Hawaii, and Thrive for Life. ALSFH coordinates the Proclamation events on Oahu and provided light refreshments for attendees.